Invite¶
You can easily invite new users to be part of your BotCity Maestro workspace.
Clicking the Invite button will open a window requesting an email and role for the new user to be invited.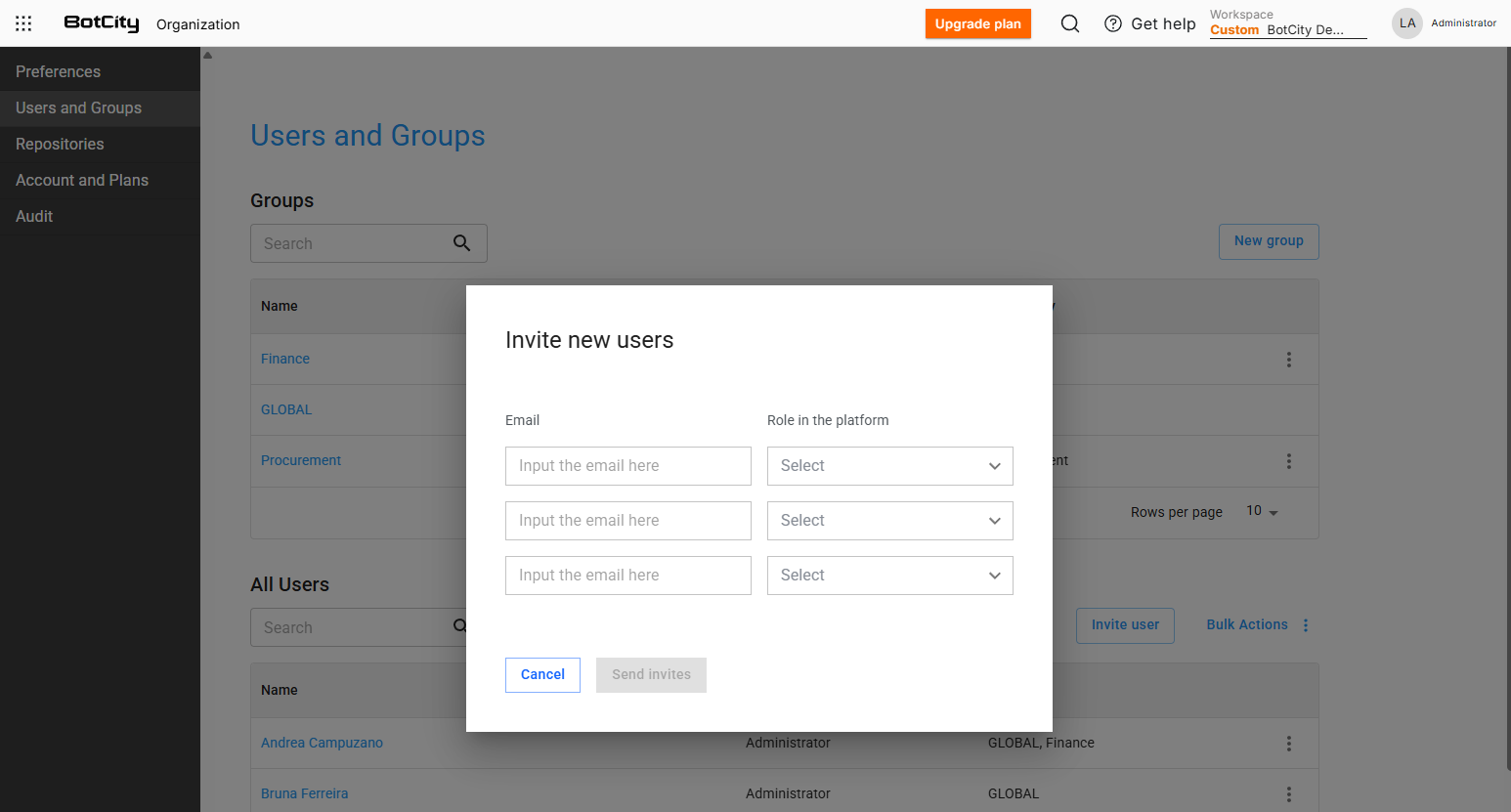 After sending the invitation, the new user will receive an email with a temporary password to access this workspace of BotCity Maestro. The temporary password can be changed after the first login.
This is a simple and easy way to add new users and collaborators to your workspace.